I've been an Advocare distributor since last June, and primarily used the Performance Elite line for running, and of course Spark for energy.
I'd never taken the 24 Day Challenge that Advocare is famous for until now. After 4 solid months of marathon training, I'm taking this time to enjoy running less, get back into other workouts, and eat better. I'm guilty of having the mindset that "hey I run a lot, I can eat all this candy or these cookies." I love candy, cookies, and all things sweet, and they are just fine in moderation. My goal with this challenge is to curb my "junk" sweet tooth, and focus on more nutritious foods. A healthy, nourished body will perform better (aka get faster) than one that is filled with junk.
The 24 Day Challenge is broken down into the Cleanse phase and the MAX phase. You can read all about it here:
I started the cleanse on Sunday, mainly because I was a little nervous to start a cleanse on a work day. Anywho, nothing to worry about. The cleanse has been called "gentle and uneventful." I'd say that's true so far.
The Fiber drink is hated by most. I don't hate it! I ordered Peaches N' Cream and I literally CHUG it as fast as I can, and it's not so bad. The fiber drink is taken with breakfast, and the herbal cleanse pills are taken before bed. Easy enough.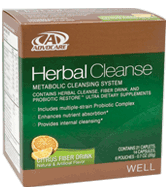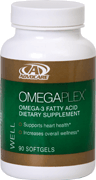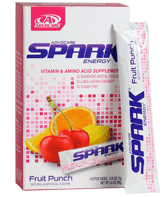 The tricky part for me is the diet. It's not impossible, but it took some focus and willpower on my part. I'm not following the guidelines to a T on this mainly because weight loss isn't really my goal. I am following it to the best of my ability, eating as clean as possible, and cutting sugars and crap. I stocked up on fruits and vegetables this weekend, and I'm making the effort to snack on fruits rather than cereal…. Oh cereal… BIG no no in the challenge. Luckily after my week long carb load, I didn't have much left in the house. What was left got thrown away so there was NOTHING left to tempt me.
What I'm eating throughout the cleanse:
- bananas, honey crisp apples (small), pears, and raspberries
- baby carrots, green beans, mixed frozen vegetables with meals, lettuce, and spinach
- tuna and turkey
- Egg Beaters (whites also)
- Almonds, PB2, and a little bit of regular peanut butter. (ADDICTED)
- Almond milk
- Possible rule benders like Special K protein bars for snacks, whey protein shakes for breakfast with almond milk, and Greek yogurt. Dairy isn't recommended during the first 10 days, but give a girl a break! I need my yogurt. One small snack isn't going to hurt.
Well two days in and I feel pretty good, I'm anxious to see how the rest of the week pans out.